Best Junk Removal Service And Cost In Omaha Nebraska Council Bluffs Iowa
Price Junk Removal Service Omaha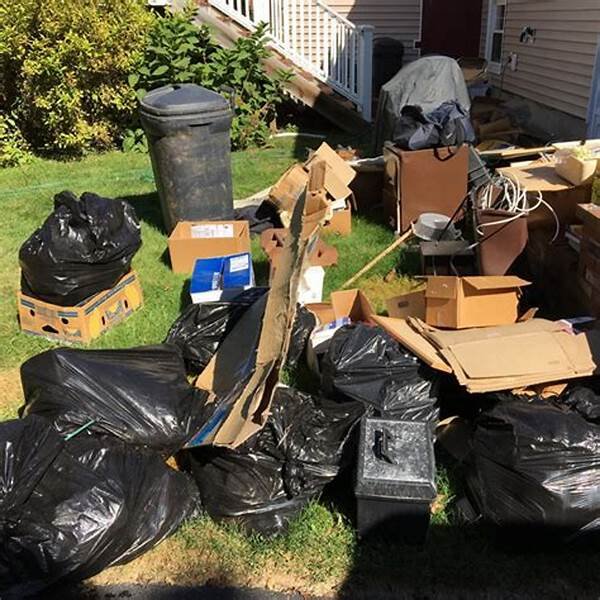 Do you looking for Junk Removal Service Near Omaha NE Council Bluffs IA? Price Junk Removal Service Omaha is a best option for Junk Removal Service. Price Junk Removal Service Omaha are the best around!  We are driven by customer satisfaction and a job well done, making us more motivated and excited about our work than other junk companies.  Our team prioritizes superior customer service and goes above and beyond for each person who books with us.  Its our goal to make sure you have a convenient, productive, and pleasant junk removal experience.  And we make it happen!
Our work doesn't stop when we load your junk into our truck.  We'll even sweep up any mess that's left behind and sort your junk items.  We sort items to limit the amount of junk we take to landfills.  Finding recyclables and donation items makes this goal possible. Call us now for Junk removal service.
At Price Junk Removal Service Omaha, we pride ourselves on providing Omaha NE Council Bluffs IA with the highest standard of service in all aspects of junk removal.
We are a licensed and insured company, and all our personnel are hand-picked to assure 100%% customer satisfaction. One way we keep our customers so happy is by offering affordable rates, convenient scheduling and even same-day service! And we'll haul little as one item or as much as multiple truckloads.
When it comes to junk removal, no job is too big or small. We take care of every step of the process from pick up to disposal, and we do all the loading and cleanup ourselves (you don't even need to bring your junk to the curb)!
Industries serviced include:
Commercial
Residential
Schools
Health Care
Restaurants
Office/Apartment Buildings
So whether your needs are residential or commercial, trust the experts at Price Junk Removal Service Omaha to get the job done right; call us today and get a free estimate!
These are the junk removal services we provide:
Whether you manage commercial or residential spaces, your business should be all about tending to your tenants' needs, taking care of maintenance, and turning vacancies into new rentals. Let Price Junk Removal Service Omaha your property, and you'll have one less thing to worry about!
Commercial landlords, tenants, restaurants and business owners are the cornerstones of our economy, and the team at Price Junk Removal Service Omaha Junk Removal & Hauling salute you! We'll help keep the flow of business going by ensuring that all of your commercial cleanup needs are remedied in a punctual, cost-effective and competent manner.
Price Junk Removal Service Omaha specializes in property cleanouts to  streamline the selling/renting process. Our company is proud to have routinely serviced many Fortune 500 companies in Omaha NE Council Bluffs IA. However, we are not a franchise company but are rather locally owned and operated. As such, our company is small enough to intimately work alongside any type of business or homeowner. We encourage businesses, apartment managers and realtors alike to inquire about partnering with us to obtain the best discounts and priority scheduling.
Price Junk Removal Service Omaha crews can be utilized to mitigate the costs and time associated with a foreclosure. If you or your REO company is foreclosing upon a property, we have experience in routinely providing REO companies with realistic cost-estimates as well as timeframes for completion.
Conversely and if you're vacating a residence, we can remove your leftover trash to ensure your security deposit will not be arbitrarily deducted for costly and subjective junk removal.
If you're in the business of new construction, reconstruction, remodeling, redecorating, or demolition, Price Junk Removal Service Omaha Junk Removal & Hauling can help you maximize your profits by saving you time, labor, and money!
Arlington NE Junk Removal Services Near Me
Ashland NE Junk Removal Services Near Me
Avoca IA Junk Removal Services Near Me
Avoca NE Junk Removal Services Near Me
Bellevue NE Junk Removal Services Near Me
Bennington NE Junk Removal Services Near Me
Blair NE Junk Removal Services Near Me
Boys Town NE Junk Removal Services Near Me
Carson IA Junk Removal Services Near Me
Carter Lake IA Junk Removal Services Near Me
Ceresco NE Junk Removal Services Near Me
Council Bluffs IA Junk Removal Services Near Me
Dunlap IA Junk Removal Services Near Me
Eagle NE Junk Removal Services Near Me
Elkhorn NE Junk Removal Services Near Me
Fort Calhoun NE Junk Removal Services Near Me
Fremont NE Junk Removal Services Near Me
Glenwood IA Junk Removal Services Near Me
Greenwood NE Junk Removal Services Near Me
Gretna NE Junk Removal Services Near Me
LA Vista NE Junk Removal Services Near Me
Lincoln NE Junk Removal Services Near Me
Logan IA Junk Removal Services Near Me
Louisville NE Junk Removal Services Near Me
Malvern IA Junk Removal Services Near Me
Mead NE Junk Removal Services Near Me
Missouri Valley Ia Junk Removal Services Near Me
Murray NE Junk Removal Services Near Me
Oakland IA Junk Removal Services Near Me
Omaha NE Junk Removal Services Near Me
Pacific Junction IA Junk Removal Services Near Me
Papillion NE Junk Removal Services Near Me
Plattsmouth NE Junk Removal Services Near Me
Ralston NE Junk Removal Services Near Me
Springfield NE Junk Removal Services Near Me
Underwood IA Junk Removal Services Near Me
Valley NE Junk Removal Services Near Me
Wahoo NE Junk Removal Services Near Me
Waterloo NE Junk Removal Services Near Me
Weeping Water NE Junk Removal Services Near Me
Woodbine IA Junk Removal Services Near Me
Yutan NE Junk Removal Services Near Me
PRICE JUNK REMOVAL SERVICE OMAHA