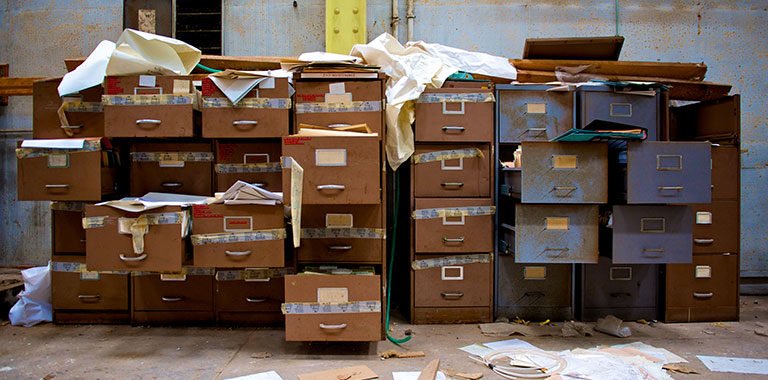 Looking for Commercial Junk Removal  Service near Omaha Nebraska Council Bluffs Iowa? Price Junk Removal Service Omaha offer Commercial Junk Removal  around Omaha Nebraska Council Bluffs Iowa. Cost? Call us for Commercial Junk Removal  around Omaha Nebraska Council Bluffs Iowa We serve in Omaha Nebraska Council Bluffs Iowa  and other areas.
COMMERCIAL JUNK REMOVAL SERVICES
We do complete office and warehouse cleanouts from A to Z removing basically anything non-hazardous. From offices, we remove ALL office furniture (desks, cubicles, conference tables, chairs, file cabinets, bookshelves, arm chairs, loveseats, white boards, Etc.) as well as business machines, appliances, computers, monitors, all electronics, office paper, cardboard boxes , and general office trash and debris.
From warehouses we remove furniture, racking systems, shelving units, industrial machines, manufacturing equipment, all electronics, appliances, pallets and shipping crates, cardboard boxes and paper, 55 Gallon drums, shipping supplies and equipment, and MUCH MORE.
As our name suggests we are dedicated to "Going Green" which means that we sort every job for paper, plastic, electronics, appliances, metals, tires, office furniture, office supplies, etc. that can be donated or recycled. We try to make the landfill our last stop. We do this by having our own large storage facility where we can drop off items that don't need to be thrown away. Then they can be taken to their proper destination (donation center or recycling plant) at a later date. This helps us donate, reuse or recycle approximately 75% of what we pick up. Furthermore to encourage recycling and donating whenever possible, we quote our lowest pricing for projects where the majority of the items being hauled off can be recycled and donated. Tax deductible donation receipts and recycling reports will be provided whenever applicable.
Since most commercial junk removal jobs involve recyclable items this will translate into a lower estimate for your company. However, in some cases additional recycling fees will apply for items such as computer monitors, televisions, and tires. You should be careful about doing business with companies that do not charge these recycling fees. In most cases this means that your items are taken to a landfill and not properly recycled and disposed of.
Examples of commercial sites we service:
Office buildings
Restaurants
Shopping malls
High rise office buildings
Gas stations and supermarkets
Retail stores
Retail strip centers
Warehouses
Examples of the items we remove for donation or recycling:
Office Furniture
Computers
Computer monitors
All electronics & E-waste
All appliances
Cubicles and partitions
Restaurant equipment
Office and mixed paper recycling
All office equipment
Business machines
Medical and lab equipment
Construction equipment
Industrial equipment and machines
X-ray units
Warehouse shelving and equipment
Racking systems
Forklifts
Production equipment
Electronics recycling
Ferrous and non-ferrous metals
The industries we serve include:
Distribution Centres
Warehouses
Manufacturing facilities
Distribution facilities
Food Processing facilities
Automotive facilities
Appliance manufacturers
And More …
Electronic & Universal waste materials that we accept:
Personal computers
Laptops
Tablets
Printers
Flat screen monitors
CRT computer monitors and televisions
CD/DVD/floppy drives
Servers
Fax machines
Hard drives
Keyboards
Mice
Power supplies
UPS back-ups
Networking equipment
Circuit boards
Computer memory
Cellular phones
Cables and wires
Cameras
Telephone systems
Hospital equipment
General electronic equipment
Terminals
Batteries
Fluorescent bulbs
Emergency exit signsa
Arlington NE Commercial Junk Removal Service Near Me
Ashland NE Commercial Junk Removal Service Near Me
Avoca IA Commercial Junk Removal Service Near Me
Avoca NE Commercial Junk Removal Service Near Me
Bellevue NE Commercial Junk Removal Service Near Me
Bennington NE Commercial Junk Removal Service Near Me
Blair NE Commercial Junk Removal Service Near Me
Boys Town NE Commercial Junk Removal Service Near Me
Carson IA Commercial Junk Removal Service Near Me
Carter Lake IA Commercial Junk Removal Service Near Me
Ceresco NE Commercial Junk Removal Service Near Me
Council Bluffs IA Commercial Junk Removal Service Near Me
Dunlap IA Commercial Junk Removal Service Near Me
Eagle NE Commercial Junk Removal Service Near Me
Elkhorn NE Commercial Junk Removal Service Near Me
Fort Calhoun NE Commercial Junk Removal Service Near Me
Fremont NE Commercial Junk Removal Service Near Me
Glenwood IA Commercial Junk Removal Service Near Me
Greenwood NE Commercial Junk Removal Service Near Me
Gretna NE Commercial Junk Removal Service Near Me
LA Vista NE Commercial Junk Removal Service Near Me
Lincoln NE Commercial Junk Removal Service Near Me
Logan IA Commercial Junk Removal Service Near Me
Louisville NE Commercial Junk Removal Service Near Me
Malvern IA Commercial Junk Removal Service Near Me
Mead NE Commercial Junk Removal Service Near Me
Missouri Valley Ia Commercial Junk Removal Service Near Me
Murray NE Commercial Junk Removal Service Near Me
Oakland IA Commercial Junk Removal Service Near Me
Omaha NE Commercial Junk Removal Service Near Me
Pacific Junction IA Commercial Junk Removal Service Near Me
Papillion NE Commercial Junk Removal Service Near Me
Plattsmouth NE Commercial Junk Removal Service Near Me
Ralston NE Commercial Junk Removal Service Near Me
Springfield NE Commercial Junk Removal Service Near Me
Underwood IA Commercial Junk Removal Service Near Me
Valley NE Commercial Junk Removal Service Near Me
Wahoo NE Commercial Junk Removal Service Near Me
Waterloo NE Commercial Junk Removal Service Near Me
Weeping Water NE Commercial Junk Removal Service Near Me
Woodbine IA Commercial Junk Removal Service Near Me
Yutan NE Commercial Junk Removal Service Near Mea
PRICE JUNK REMOVAL SERVICE OMAHA